"Fall" in love again - with Bingo!
There is so much to celebrate this time of year: Autumn, Back to School, Halloween, Remembrance Day/Veterans' Day, Thanksgiving, reconnecting with family & friends, and of course, enjoying BINGO!
Celebrate Fall with some of the following bingo patterns: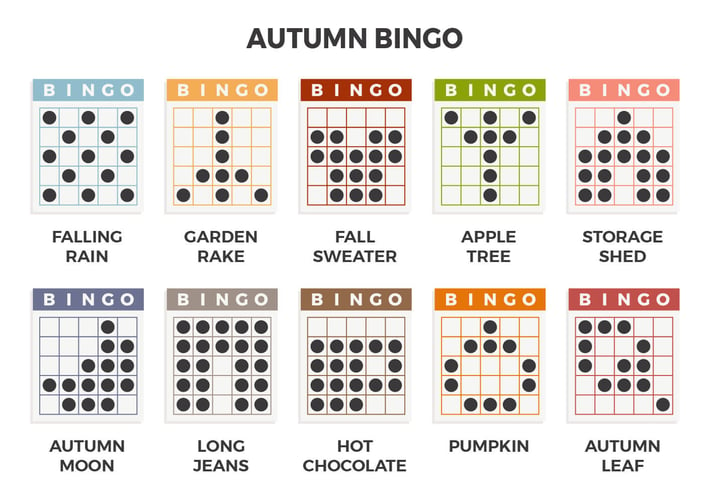 ---
Back to School!
Summer's over; routines have returned – let's celebrate the 'return to school!' Think of the disciplines of packing lunches, buying school supplies, attending school sports events – and tap into a local business to see if they can donate a 'basket' of school supplies for a game winner. Also consider making your own prize basket/gift bag by sourcing items from your local dollar store! Whatever you do, have fun!
Celebrate 'back to school' with some of the following bingo patterns: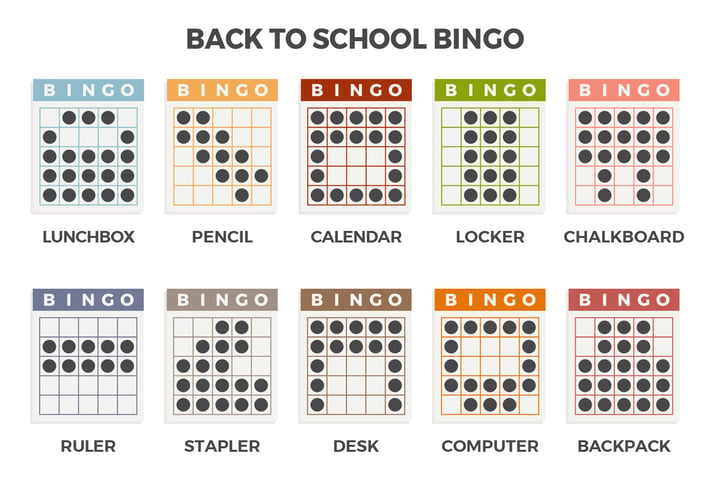 ---
Halloween is October 31st!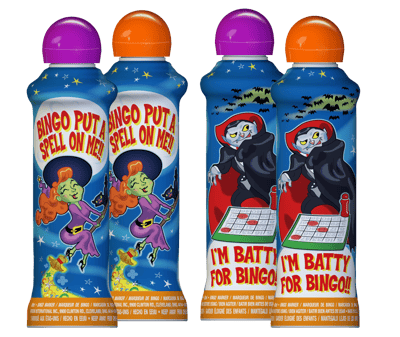 Have some fun and create a 'costume' night where patrons are encouraged to come dressed in costume, and by round of applause, award a free buy-in package to the one with the best costume! Consider some of the following 'ghoulish' patterns to enliven your "Hallowed Eve" bingo. And don't forget to check out our website for our new 2023 Halloween ink dabbers – they're "spooktacular!"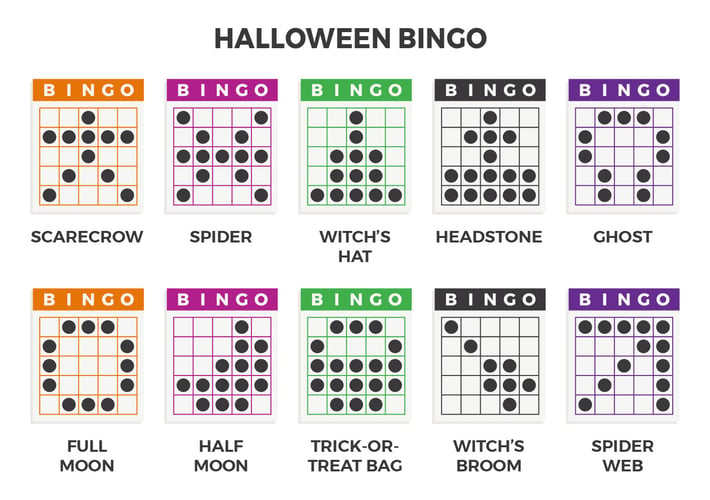 ---
November 11th:
Remembrance Day (Canada) & Veterans' Day (US)
Whether American or Canadian: celebrate a veteran! Ask your patrons to bring a veteran to your Remembrance Day/Veterans' Day bingo and honor the military veterans of our Armed Forces. Perhaps have a contest, asking patrons why Remembrance Day/Veterans' Day is always November 11? Award a free buy-in package to the first person with the correct answer! Remind everyone that this date is always November 11 as it recognizes the formal agreement that marked the official end of World War I. On the 11th hour of the 11th day of the 11th month in 1918, allied forces and Germany came together to sign the peace treaty.


Don't forget to check out our patriotic ink dabbers for your Remembrance Day/Veterans' Day bingo event!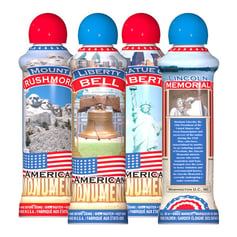 ---
Don't forget about Thanksgiving!
Don't forget to celebrate Thanksgiving (Canada - October 9; US - November 23) – a wonderful time to reunite with family and friends and appreciate all that we have. Host your Thanksgiving bingo event and incorporate some of our Autumn Bingo patterns to celebrate the season!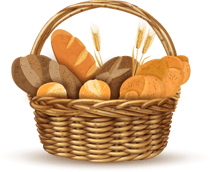 ---
ADDITIONAL RESOURCES
Check our web sites for ideas as to how you can reinforce the cleanliness and safety of your venue – and welcome your players back – with confidence!

CHECK OUT OUR PROMOTIONAL MATERIALS: Download and print promotional materials from your computer. Choose from posters, flyers and postcards, add your organization's name. Also, includes safety signage you can use in your hall - printable PDFs.

BINGO GAME PATTERNS: View and download Arrow's bingo game patterns and probability. Find new game patterns to engage your players in the new years.
---
Download our latest Bingo Hall Ideas - Autumn 2023
---
Don't hesitate to ask your local businesses for gifts you can use for prizes! It's great advertising for your local business owners!