Winter is here, and this is your friendly reminder that bingo is the perfect way to stay inside and stay warm while we wait for the warmer spring weather! Consider hosting a winter-themed event at your bingo hall – offer package deals with winter-themed titles and snow-themed prizes!
Celebrate this wonderful season and consider incorporating some of the following winter-themed patterns into your winter events!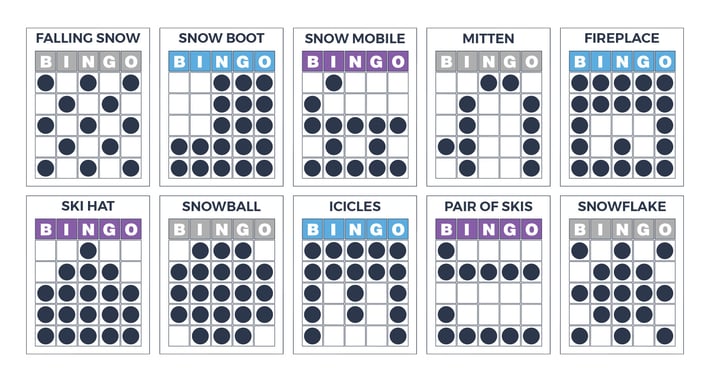 ---


Valentine's Day: February 14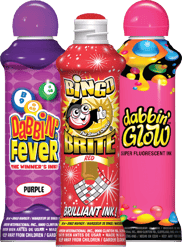 Consider some of the following patterns for your Valentine's Bingo! Encourage your players, in advance, to bring a 'valentine guest' – someone new to your venue and allow them a half-price buy-in package! See if a local business will donate some Valentine's Day candy or chocolate for the winners of your Valentine Bingo games – it will be a 'sweet deal' for the winner! Don't forget to check out our fabulous ink dabbers, sure to compliment your Valentine's Day Bingo.

---

St. Patrick's Day: March 17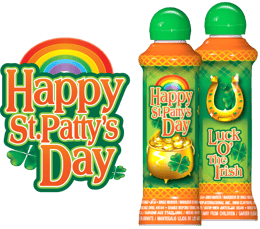 Consider some of the following patterns for your St. Patty's Day Bingo! Ahead of the evening, ask your patrons to come in "Wearin' the Green" and by a round of applause, award the winner with the best 'costume' a free buy in package at your next bingo! Also, check out our fabulous ink offerings, sure to compliment your St. Patty's Day event!



---

ADDITIONAL RESOURCES
Check our web sites for ideas as to how you can reinforce the cleanliness and safety of your venue – and welcome your players back – with confidence!

CHECK OUT OUR PROMOTIONAL MATERIALS: Download and print promotional materials from your computer. Choose from posters, flyers and postcards, add your organization's name. Also, includes safety signage you can use in your hall - printable PDFs.

BINGO GAME PATTERNS: View and download Arrow's bingo game patterns and probability. Find new game patterns to engage your players in the new years.
---
Download our latest Bingo Hall Ideas - Winter 2023
---
Don't hesitate to ask your local businesses for gifts you can use for prizes! It's great advertising for your local business owners!