Charitable Gaming Organizations:
The Need For Ongoing Health & Safety Practices: the three c'S

During this time, let's continue to remember that we are all in this together, and together, we will continue moving forward to reopening our industry and our businesses. Everyone can help control the spread of COVID-19, and it is incumbent upon all of us to do our part to move forward.
In the interim, it is so important that we recognize that to prevent the spread of COVID-19, we need to avoid the three Cs: closed spaces with poor ventilation, crowded areas with many people, and close-contact settings such as close-range conversations.
In your gaming venues, continue practicing safety precautions for your employees, volunteers, and players:
Hand Cleaning

Masks

Distancing

Cleaning and Sanitation
We can do this, and we are doing this!
Check out our latest poster that addresses the need to avoid the Three Cs – and prevent the spread of COVID-19 outbreaks!
*Please keep checking back with us as we continue to find ways to address the ongoing challenges and the gradual reopening of bars, clubs, and bingo halls.
Download the "Avoid The Three Cs" flyer below to post in your gaming venue.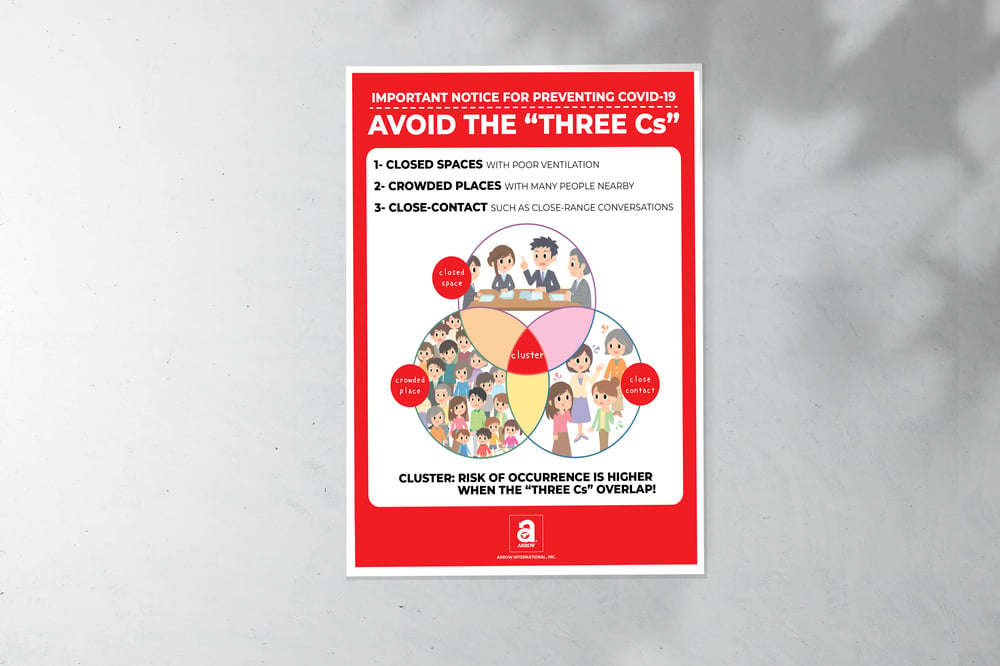 RESOURCES:
National Association of Fundraising Ticket Manufacturers-NAFTM: (https://www.naftm.org/)
CDC interim guidance for business and employers: (https://www.cdc.gov/coronavirus/2019-ncov/community/guidance-business-response.html)
*These are only suggestions and not legal advice. Each organization should follow the guidelines and requirements of their local jurisdiction and monitor the recommendations of the Centers for Disease Control, the Occupational Safety & Health Administration, and other state and federal public health agencies.